This simple project is reminding people that as humans, we are the Guardians of our BLUE-

GREEN 

PLANET

 and that we are now becoming aware of our own innate Healing Powers.
By tuning into the Source, Earth energies, Love, Natural cycles and a sacred diet of food, water and music, this awesome power will return to our own HEARTS and HANDS.
Use your power for the HIGHER Good of All- NOW.
We are a collective of beings, bringing conscious information and healing to all who attend our gatherings and events. Our aim is the Awaking of Human Consciousness and the Healing our Planet.
~ ENABLING PEACE TO FLOW ON EARTH ~
THROUGH THE UNIVERSAL LAW OF ONE
LATEST NEWS:
This is our First Year doing Boom Town Fair!
We hope you manage to come and see us! We have a great line up, that many may not have seen before!
Plus our Tree Circle and Labyrinth :)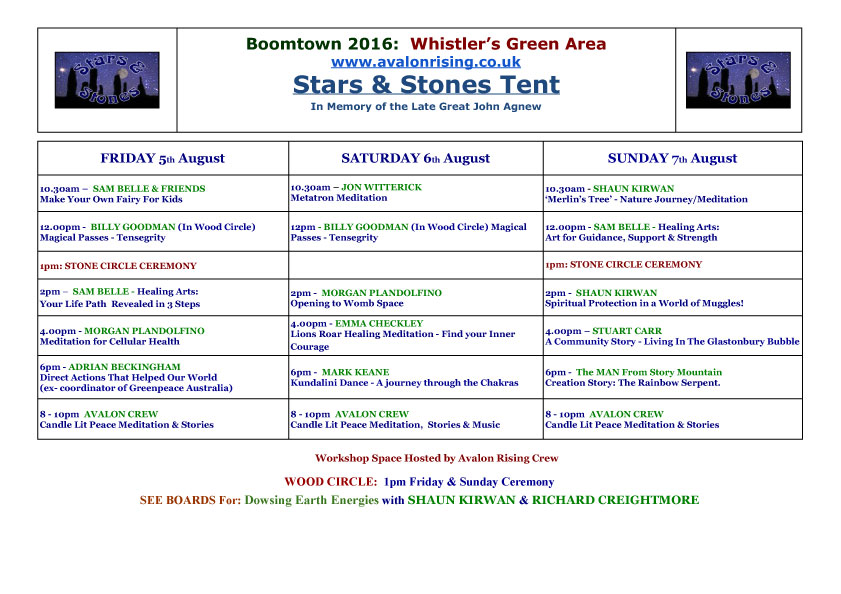 ---